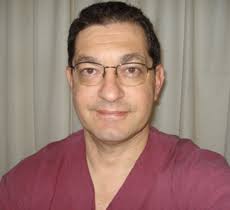 Types of anesthesia
Different types of anesthesia can be used for the Abdominoplasty: local, regional, and general.
Our technique combines a specific type of local anesthesia, with a light general sedative, providing a permanent comfort for the complete duration of the surgery, and for many hours after its completion.
The local anesthesia we use is called Tumescent Local Anesthesia, bearing this name because it consists of the introduction of a great volume of anesthetic fluid (physiological solution + lidocaine) in each of the areas to treat. The volume is such that each area remains tumescent.
This situation makes the removal of fat extremely simple, and due to the fact that the anesthetic solution is prepared with a vasoconstricting substance (it reduces the size of the small blood vessels), the bleeding is minimal. Anesthesia is administered through a slim cannula, introduced below the skin through small 2 millimeter incisions.
Together with the Tumescent Local Anesthesia, you will be administered intravenously a soft sedative, which will make you feel calm and indifferent throughout all of the surgery, and once the surgery is completed, its effect will wear off gradually throughout the following hours.
For cases in which a correction in the muscles of the abdominal wall is necessary, general anesthesia will be used.