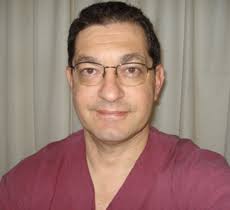 Surgery
The time that Laser Liposculpture demands can vary considerably, depending on the size of the area and the fat volume to be removed.
Laser Liposculpture is a procedure through which the localized fat deposits are eliminated to model one or more areas of the body. Through a small incision made in the skin, a slim tube or cannula is introduced to administer the corresponding anesthesia. After this, and through the same skin incision, a second cannula is introduced in the anesthetized fat tissue, connected to a low-energy Neodimium-Yag Laser device, and with it microtunnels are created in the fat tissue. The laser destroys the fat cells, while at the same time causing the coagulation of the small blood vessels, which produces lesser bruises in the post-surgery process. Then the destroyed fat tissue between the skin and the muscle is removed through vacuum. Suction is produced by a vacuum pump, or a big syringe, depending on the situation. If many areas are being treated, the procedure will be done in such a way that the multiple small incisions are as invisible and hidden as possible.
As Laser Liposculpture is performed with a great volume of anesthetic liquid, part of it will be removed with the fat tissue, and the remainder will keep draining during the post-surgery process through the small incisions in the skin for about 15 to 20 hours, and rarely, some more time.
The small incisions in the skin are left open for this purpose, and also because of their small size they don't need sutures.