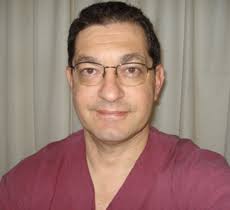 Surgery
The surgery usually takes between one and two hours, but the most complicated procedures may take some more time. During the surgery, the skin and the soft tissues are separated from the supporting structures of bone and cartilage, which are remodeled to the desired shape. The nature of the remodeling will depend on your particular problem. Finally, the skin and the soft tissues are repositioned over the new nasal skeleton.
Rhinoplasty can be performed through an access through the inside of the nostrils, or as some surgeons prefer, through an "open" procedure, especially in the more complicated cases, of already operated noses, or with considerable deformity of the nose tip. We will use either one or the other method, according to the necessity of each case, as both have preferential indications to treat different types of situations.
At the end of the surgery, after repositioning the tissue and performing all necessary sutures, a gypsum or plastic slat is located on the back of the nose to protect it, and to help maintain the new shape, and it must stay in place for 7 days. In occasions, small bandages with vaseline and/or small plastic tubes are located in the inside of the nostrils to stabilize the nasal bridge. These elements are usually removed after one or two days.